Staff Augmentation
Discover how Meshlogix Solutions empowers your business through Staff Augmentation services. We provide skilled professionals to supplement your team, enhancing capabilities and agility. With our flexible approach, you can achieve your goals efficiently and maintain a competitive edge in today's dynamic business landscape.
Let's Talk
---
What We Offer
Best Hiring Rate
We ensure access to top talent with a meticulous screening process that guarantees the right fit for your projects.
Full-time Dedication
Our augmented staff seamlessly integrates, wholly committed to your project's triumph, amplifying productivity and quality.
Project Success
Empower your endeavors with our skilled professionals, optimizing outcomes, meeting timelines, and fostering success.
No Hidden Costs
Transparency reigns; our agreements are void of concealed charges, forging a clear, beneficial partnership for all involved.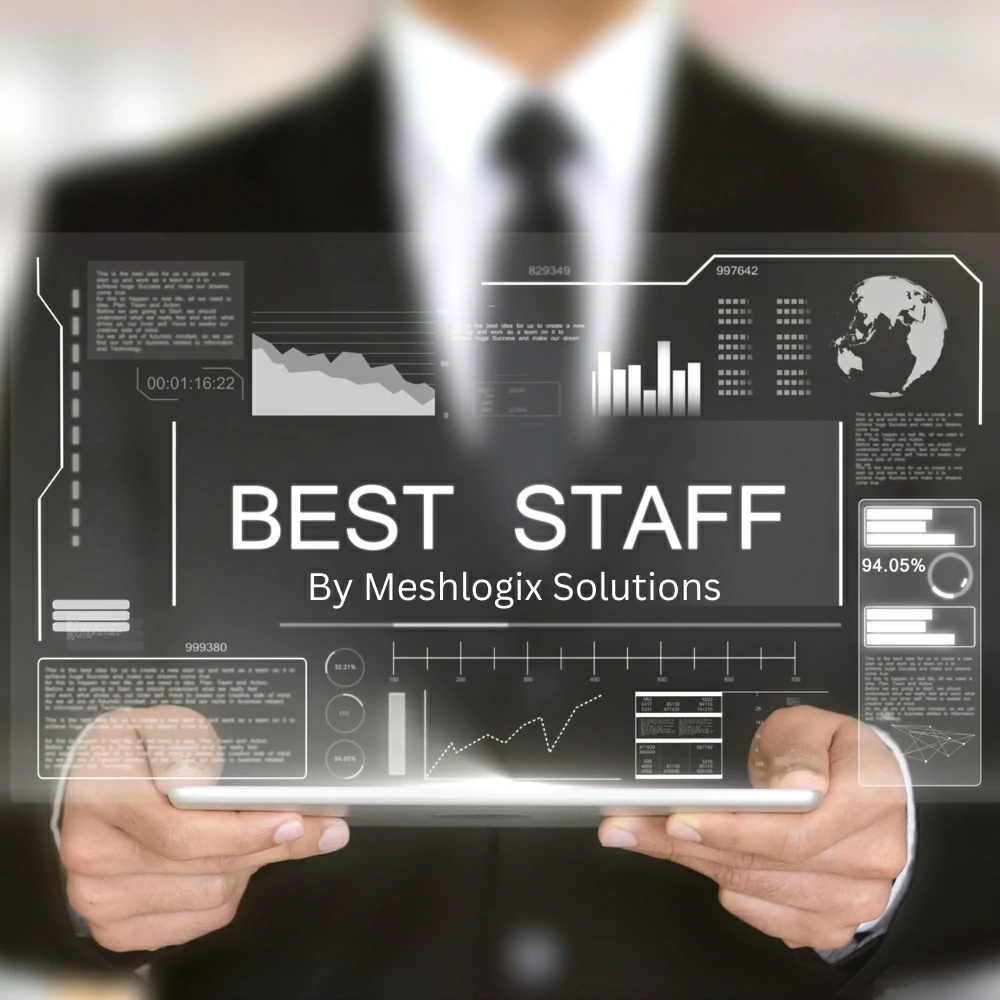 How We Work?
Understanding Your Needs
We initiate the whole process by understanding your project's specifics, team dynamics, and technological requirements, ensuring a comprehensive grasp of your unique IT staffing needs. Once, complete we begin towards next step.
Shortlisting Right Candidates
Leveraging our extensive talent network, we effortlessly select and present candidates whose skill sets and expertise closely match your project's technical demands, ensuring a perfect alignment with your IT staffing requirements.
Scheduling Interview Calls
We coordinate seamless interview calls, providing you the opportunity to interact directly with potential candidates. It ensures that you can assess their qualifications, expertise, and cultural fit, making well-informed decisions.
Signing the Contract
Once you've identified the ideal candidates, we facilitate the contract signing process, outlining terms and conditions clearly. It ensures a smooth transition as selected professionals seamlessly integrate into your team, ready to contribute their expertise.
Unlock Top IT Talent for Your Next Project
Boost your projects by utilizing the expertise of our top-tier IT professionals. At Meshlogix Solutions, we provide access to skilled individuals who bring specialized knowledge to enhance your team's capabilities. Whether you require developers, designers, or technical experts, our robust talent pool ensures the perfect fit for your project's unique requirements. With our seamless hiring process and meticulous candidate selection, you can confidently secure the talent you need to drive innovation, achieve milestones, and achieve business success.
Boost Your Team's Strengths with Our Hiring Models
Experience exceptional capabilities through Meshlogix Solutions' services that offer individual resources, project outsourcing, and tailored hiring solutions.
Hiring Solutions: Access our diverse talent pool to find the perfect match for your workforce needs, fostering growth and innovation.
Individual Resources: Augment your team's power with specialized professionals, infusing expertise and agility to meet your project demands effectively.
Project Outsourcing: Delegate tasks seamlessly to our experts, ensuring focused attention, streamlined execution, and optimal results for your projects.
Ready to Explore IT Staff Augmentation?
Let's Connect and Uplift of Your Team's Capabilities With Top On-Demand Talent.
Get Quote