Mobile Application Development
Embark on a journey of mobile innovation with our Mobile Application Development services. Our proficient team crafts cutting-edge mobile applications that cater to diverse needs, ensuring user engagement and seamless functionality. Elevate your brand's digital presence with our tailored mobile solutions.
Let's Talk
---
What We Offer
Customized Solutions
Our expertise lies in developing mobile apps tailored to your business goals and user preferences, ensuring optimal functionality and user engagement.
Cross-Platform Expertise
We excel in creating applications that seamlessly operate across diverse platforms and devices, expanding your reach.
Engaging User Experiences
Our user-centric designs create interfaces that captivate users, fostering meaningful interactions and lasting engagement.
Advanced Technologies
Utilizing the latest innovations, we construct mobile apps that excel in performance, security, and cutting-edge functionality.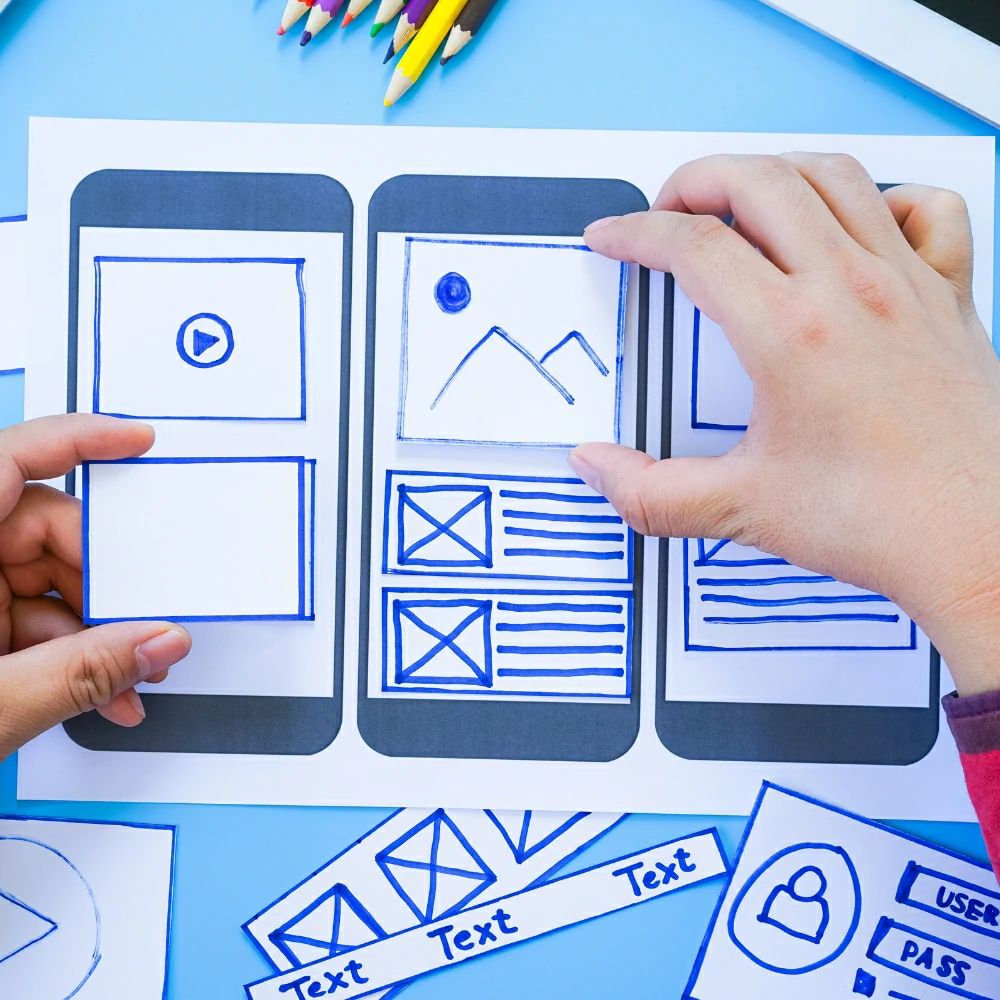 How We Work?
Outline Project Goals
We collaboratively define the objectives, functionalities, and specific outcomes you aim to achieve through your mobile application. It establishes a clear roadmap that guides the development process towards meeting business needs and user expectations.
Full Cycle Development
From initial concept and design to coding, testing, and deployment, our end-to-end process ensures a seamless journey, resulting in fully functional and innovative mobile applications that meet your business goals and user demands.
Client Engagement
We foster a collaborative environment by involving you throughout the development process. This engagement ensures that the final mobile application aligns precisely with your vision and requirements, delivering a tailored solution for your audience.
Ongoing Support
We offer continuous support, ensuring your mobile application remains up-to-date, secure, and optimized. Regular updates, bug fixes, and enhancements keep your app at its best, offering a seamless user experience and exceptional digital presence.
High-Standard Mobile App Development
At Meshlogix Solutions, we employ cutting-edge methodologies to ensure our mobile app development is at the forefront of innovation. Our expert team combines industry best practices with creative ingenuity, crafting mobile applications that not only meet but exceed industry standards. From concept to deployment, our meticulous approach guarantees seamless functionality, engaging user experiences, and robust security. Elevate your brand's digital presence with mobile apps that set new benchmarks for quality, performance, and user satisfaction.
Accelerating Your Mobile Vision With Right Approach
Discover why Meshlogix Solutions is your ideal partner for Mobile Application Development with the following advantages.
Faster Project Delivery: Our streamlined processes and agile methodology ensure your mobile app is build strong, and your mobile app reaches to users faster.
Affordable Pricing Plans: We offer competitive pricing without compromising quality, ensuring value for your investment whether you're a small or large company.
Top Technical Talent: Our skilled team of experts brings cutting-edge technology and innovation to every app, ensuring excellence in execution.
Shape Your Vision into a Cutting-Edge Reality.
Let's talk about your app idea and turn it into a remarkable digital reality for long-lasting success.
Get Quote