UI/UX Design
Immerse your audience in seamless digital interactions with our UI/UX services. We fuse creativity and user-centered design to craft interfaces that captivate, engage, and guide users on intuitive journeys. Let us help you turn complexity into simplicity and create memorable user experiences that drive results.
Let's Talk
---
What We Offer
Intuitive Interface Design
Develop user-centric interfaces that offer captivating digital interactions, combining aesthetics with functionality for enhanced experiences and modern approach.
User Research & Insights
Our team works hard into comprehensive user research to inform designs that align with user preferences, optimizing engagement and satisfaction.
Wireframing & Prototyping
With our strong expertise, transform concepts into tangible prototypes; refining designs iteratively to ensure optimal usability and user-centered experiences.
User Testing & Optimization
Our team rigorously test prototypes with real users, using insights to fine-tune designs, ensuring intuitive interactions and continuous enhancement.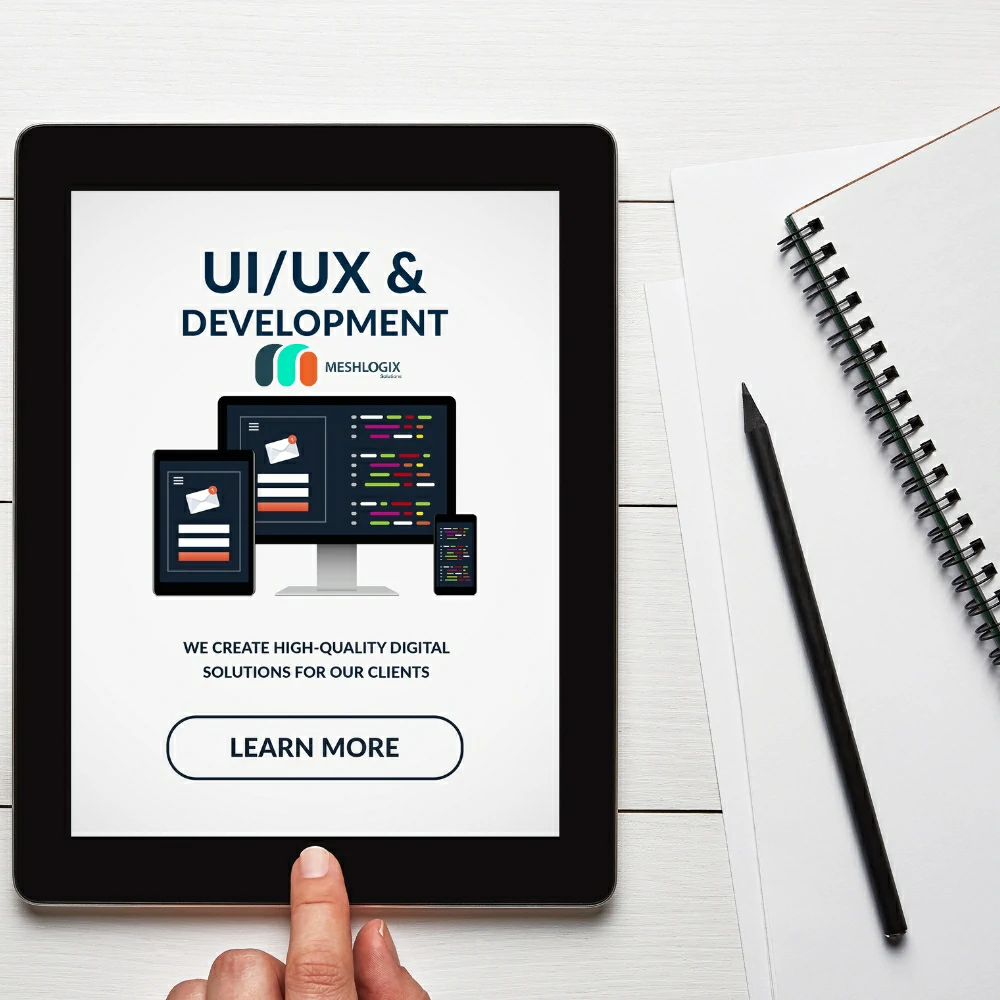 How We Work?
Identify User Problems
Thorough data collection and analysis empower us to effectively pinpoint challenges and user pain points, which motivates us while creating the design. This information guides our design process, ensuring solutions are tailored to address real-world problems and create impactful user experiences.
User Research and Analysis
User research is integral to our process. We engage in thorough exploration to understand user behaviors, preferences, and pain points. It refines our designs, ensuring they resonate with users and address their needs effectively, resulting in user-centric and engaging digital experiences.
Wireframes & Prototypes
Our approach involves users because we want to let you know we understand your thoughts. It ensures our low-fidelity prototypes are finely tuned. By incorporating user feedback early, we create designs that align perfectly with expectations, resulting in a seamless and user-friendly end product.
Creating Product MVP Version
Crafting a thriving product involves building key features that capture the core value. It lets us quickly test and gather user feedback, guiding further improvements. Releasing a functional MVP ensures user needs are met while paving the way for future enhancements and testing the market acceptance.
Professional, User-focused Approach
Tailoring our approach to your unique needs is central to our methodology. We begin by deeply understanding your goals and vision. It helps us to create a customized strategy that aligns with your project's requirements and timeframe. Whether refining user experiences, enhancing the existing product designs, or maximizing efficiency, we ensure our approach fits seamlessly, resulting in effective and genuine solutions.
User-Centric Designs For Best Digital Experiences
Upgrade your product development with unmatched user-centric experiences. We offer engagement, satisfaction, and success with every design. Why Us?
Exceptional User Experiences: We put user experiences at the forefront, ensuring unparalleled engagement and longer-term satisfaction at every level.
Versatile Team: Our diverse team has collaborative skills, where each member brings unique strengths, enhancing our comprehensive solutions.
Agile Methodology: Embrace our agile approach that fosters flexibility, collaboration, and rapid iterations, ensuring adaptability to evolving project dynamics.
What are you waiting for?
Take the first step, and let us create a dynamic and exceptional user interface for your users.
Let's Talk